97.3 Lite FM (WCNS)  is a two-time recipient of the PAB's Outstanding Local Newscast Award! 
At the top of the hour we broadcast Townhall National & World News updates, followed by the two-time statewide award-winning WCNS Local Regional Report anchored by Bill Brown, Hank Baughman and T.J. DiStefano.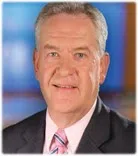 Bill Brown joined the LHTC Media news team in July 2016. He is a Ligonier Township native who retired several years ago as the WJAC-TV Channel 6 morning news anchor. Bill is now the morning new anchor for LHTC Media, delivering news, sports, and weather.
Delivering the news through the mid-day is T.J. DiStefano. T.J. is also the Operations Manager at LHTC Media, and he covers play-by-play duties for Greensburg Salem football on PA Talk 98.7 FM/AM 910 and Greater Latrobe boys basketball on 97.3 Lite FM.
After years in Pittsburgh television and radio news, Hank Baughman is now a member of the LHTC Media news team.Hank has lived most of his life in Westmoreland, growing up in Greensburg.
And on the weekends: Chuck Campbell provides listeners with news updates.
Collaborating with the Latrobe Bulletin, the Metro Source statewide network and the National Weather Service, we also enhance our news gathering through special arrangements with local emergency officials & educators assuring listeners of timely accurate information of school delays & cancellations broadcast promptly as well as Amber Alerts, state and federal emergencies, and severe weather warnings.
Our listeners add to our network of news gatherers by phoning in news tips.