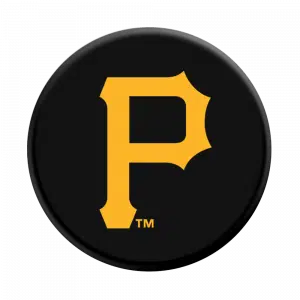 Lite FM is the Westmoreland County flagship station for Pittsburgh Pirate Baseball play by play.
Greg Brown, Joe Block, Steve Blass, Bob Walk and John Wehner provide the description and analysis of each game. The station broadcasts 150 games per year. Our listeners have the opportunity to win Pirate game tickets throughout the summer.
From the Ballpark
Lite FM presents "From the Ballpark", a brief Pirates report following the daily 8:00 am news. "From the Ballpark" will begin live from Florida during spring training and run throughout the season. The program is hosted by announcers Greg Brown and Joe Block. This feature is sponsored by Center Distributing.
Pirate Announcers: Greg Brown, Joe Block, Bob Walk, John Wehner, Steve Blass
Chick-Fil-A Challenge

The Lite FM Chick-Fil-A Challenge is popular among our listeners and last season we had over 150 winners!  Listen in to play our  scrambled word game this season starting Opening Day on 97.3 Lite FM.
Contest Rules
Your challenge is to unscramble the letters to get our correct word and be the first person to call the station contest number 724-532-1480. The first person with the correct word wins a Chick-Fil-A Platter of Chicken Nuggets or Chicken Strips valued at $25. Winner's names are also eligible for our monthly random drawing for Pirate game tickets.
Randomly during each Pirate game, Lite FM will announce the scrambled letters of a word related to baseball.
Remember only one winner per household per season.  Your prize is redeemable at Chick-Fil-A locations in the Eastgate Center, Westmoreland Mall and the Greengate Center.